JOYCE MERCEDES


Joyce Mercedes'star has evolved into a DJ of great stature. Kick off Touring the the world as a singer in popgroup named 'Centerfold' and Modeling international campaigns like Heineken FHM Maxim Playboy etc. appeared in over 50 magazines and covers.
Her DJ career took her around the globe since 1999 and she worked/performed together with some of the best artists such as Paul van Dijk, Sasha, John Digweed, Anthony Pappa, James Holden Derrick May and so on.
She performed at clubs such as; Space World tour (Ibiza), Pacha, Supperclub, Ministry of sound, Nikki beach and festivals such as Amsterdam Dance Valley, Impulz outdoor, Sensation white, Miami WMC, and many others.
At this moment she has performed in more than 65 countries. Belonging to the top female DJ's in the world.
Her DJ sound is best to describe as uplifting Tribal techy Trippy electro house with some serious Phat kicks but also touches the worlds of Pop, Minimal, funky, full of soul, Trancy Techno and EDM.
After receiving her Audio Engineering degree, Mercedes launched her own label QOC-Recordings and released various productions. Cooperations with Christian cambas, harry Lemon, Ismael Rivas, tomic, splashfunk just to name some.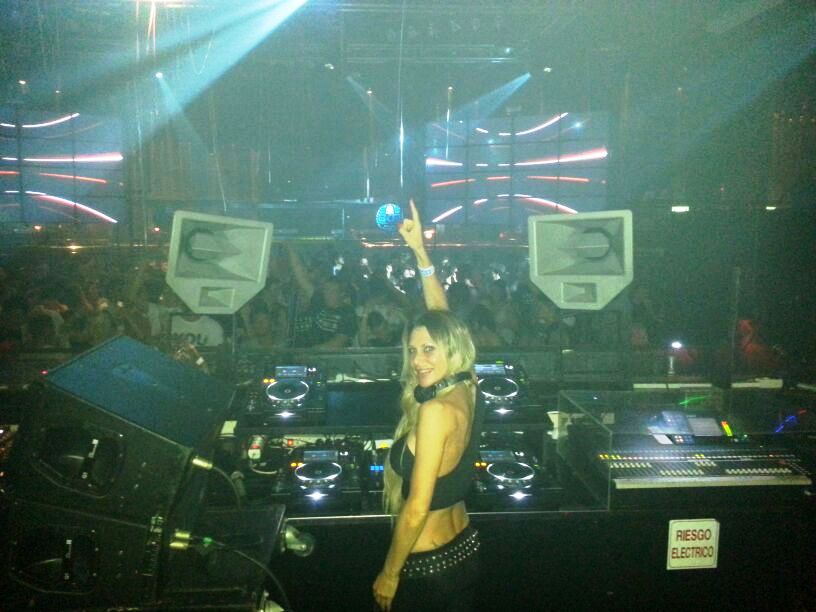 Currently she is working on her highly anticipated solo vocal album produced by Gerry Owens who got reviews in publications such as Rolling Stone magazine and got his music being featured on the Grammy Awards. known for his work with U2, Sinead O'conner, David Bowie, Nine Inch Nails.
Her first single of her upcoming vocal album is about to be released "Give it up" attaching a videoclip with famous dutch actor Tygo Gernandt and an outstanding remix by the awardwinning dynamic DJ/producer duo a steamy Crazibiza
- " I love to see people shine and give them "the" uplifting happy feel with my music"-