DJ Roy Gates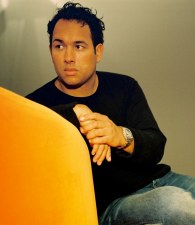 Roy Gates (Biografie) (Update 301006)
Roy Gates begon zijn succesvolle carričre als DJ/Producer meteen met een Dancesmash op Radio 538. Deze debuut single "How Deep" scoorde meteen hoog in de hitlijsten en stond wekenlang op de playlists van diverse major radio- en televisie stations.
Met de opvolger "On my Way" werd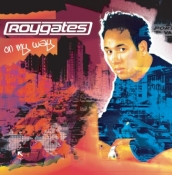 als snel duidelijk dat zijn muzikale ontwikkeling niet meer te stoppen was. "On my Way" werd ondersteund door top DJ's als: Armin van Buuren, E-Craig, DJ Jean, DJ José en Randy Katana die de plaat onlangs nog op Mystery Land (ID&T) op z'n playlist had staan. "On my way" stond wekenlang op de playlists van: TMF en Slam!FM.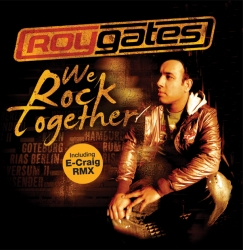 Voor de 3e single "We Rock Together" ging Roy een samenwerking aan met DJ/Producer
E-Craig die voor deze single een remix produceerde. Deze remix zorgde er tevens voor dat Roy Gates wereldwijd op de kaart werd gezet. De Bijbehorende Videoclip is opgenomen in Polen waar Roy Gates regelmatig "The Wheels of Steel" bedient in de diverse toonaangevende clubs.
Ook "We Rock Together" stond op de playlists van TMF en Slam!FM.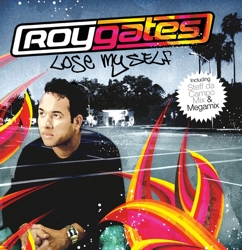 De 4e Roy Gates single "Lose myself" bevat o.a. een Steff Da Campo remix en overtrof het succes van alle voorgaande singles. Hitfacts: "Dancesmash" (Radio 538), "Grandslam" (Slam!FM), #26 (Top 100), #37 (Top 40) en playlisted op: TMF, Radio 538 en Slam!FM. Door de hit "Lose myself" was Roy Gates zelfs live te bewonderen op TV in "Top of the Pops", TMF's "Reaction" en bij Radio 538 op het Museumplein.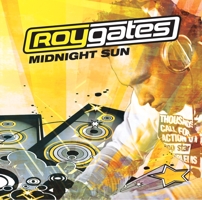 Naast de vele optredens in binnen en buitenland bracht Roy de afgelopen periode veel tijd door in de studio waar hij werkte aan een nieuwe productie. Dit alles resulteerde in de nieuwe single "Midnight Sun", die de ultieme mix is tussen Club Trance en Electro. Armin van Buuren heeft de Divini & Warning Mix reeds gedraaid in "A State of Trance" en zowel: Randy Kantana, Ron van den Beuken en Cor Fijneman steunen de plaat. Sinds vandaag is "Midnight Sun" playlisted op Slam!FM!
Ondertussen staan alle hitsingles momenteel Wereldwijd op meer dan een miljoen compilatie CD's. De plaat had dus geen betere start kunnen hebben. DJ Jean noemt Roy Gates reeds "The New Tiesto"!

Roy Gates - The world is spinning (Biography)(Update 28-03-08)
Straight from the start of his successful career as a DJ and producer, Roy Gates' debut single How Deep was hailed a Dancesmash on Radio 538. The track had also instantly a high scorer on the hit lists and appeared on the playlists of many radio and TV stations for weeks.
With On My Way as its successor it was rapidly becoming obvious that his musical career was going through the roof. On My Way was supported by top DJs like Armin van Buuren, E-Craig, DJ Jean, DJ JOSE and Randy Katana and was playlisted on TMF and Slam!FM for weeks.
To make his 3rd single We Rock Together, Roy Gates started working with DJ/producer E-Craig, who produced a remix for this single. This popular remix actually put Roy Gates on the map all over the world. We Rock Together was playlisted on TMF and Slam!FM.
After this, Roy Gates' track Lose Myself also became a huge hit and got him to performing live in Top of the Pops, on TMF Reaction and on the Museumplein podium in Amsterdam with Radio538 on Queensday for the first time in his life. Lose Myself became Dancesmash on Radio538, Grandslam on Slam!FM, had high positions in the Top 100 and Top 40 and was playlisted on TMF, Radio538 and Slam!FM.
He released his mega hit Midnight Sun towards the end of 2006. It is the ultimate mix between Club, Trance and Electro. Armin van Buuren played the Divini & Warning mix version in A State of Trance. Randy Katana, Ron van den Beuken and DJ Jean also supported the track. Midnight Sun was procliamed Dancesmash on Radio 538, Grandslam on Slam!FM, is playlisted on every radio station in the Netherlands and reached high notations in the Top 100 and Top 40. The music video also had high rotation on TMF. Almost a year after release, the track is still played regularly on Radio538.
In the beginning of 2007, Roy Gates made an awesome remix of Vincent de Moor's Flowtation. The track was readily playlisted on Slam!FM, reached the Top 100 chart and was supported by Armin van Buuren. He also produced The Queensday Anthem for Radio 538 and shortly after that he produced his monster hit Take u Down! This ravingly wicked record is a mix between Electro and Club
The same year he once again proves his unique producing skills with a remake of the solid hits: NRG 2007 and On My Way 2007 that gained high altitudes in the Top 100 and The Mega Dance Top 30. In November 2007 Roy produces his 7th scintillating success hit. Hey, accompanied by an extremely spectacular music video and 5 Remixes. Together with Dancevilla he releases the successful compilation Mixed Feelings 2 with 32 smashing dance tracks mixed by the master himself.
Besides many performances in his homeland (Xnergy/Trance Energy) and abroad, Roy Gates starts working together with vocalist Karen Ires who already worked with many major recording pop artists including J-Lo, Brittney, Paris Hilton, Celine Dion, Elton John and Jessica Simpson. So Roy is very proud to work with her on his new project The world is spinning. The single/download contains 6 remixes and the release is April 18th 2008! The fact that the track already is Slam!FM playlisted point in a direction that it will be a real chart breaker
For those who care, all his hit singles can be found on more than a million compilation CDs all over the world.