Bingo Players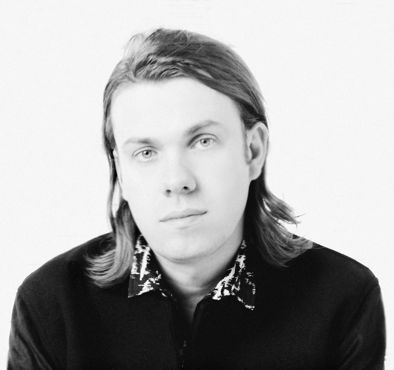 Maarten Hoogstraten wasn't like other kids his age. When he was 10, his friends were buying toys to play with, but Maarten was already spending his cash on vinyl and CDs
"You know how it starts," he said with a chuckle. "I was the one who bought records when I was young, I bought lots of vinyl, seven-inches, twelve inches, and when CDs came about I bought a lot of CDs, growing up, I spent all my money on music."

The producer behind the hit EDM act, Bingo Players, got hooked on electronic music when he was a kid, listening to The Prodigy's "Out of Space," and wishing he could make the kind of tunes that were being played on Dutch radio. But, at the time, to make dance music, you needed physical equipment—synthesizers and drum machines—far out of his reach at his age.
When he was a teenager, two events would change his life. An early music software program called ProTracker was released, and he would meet Paul Baümer, who would become his musical partner for the better part of the next 15 years until he suddenly passed away from cancer in 2013.

Maarten met Paul through his younger brother in Enschede, Holland, a two-hour drive from Amsterdam. One day, he went over to hang out with Paul's younger brother, and found that Paul was also making music using ProTracker software. "It was only four channels and was realy basic, but it was a start and realy fun to do."
When we discovered we were both making similar sounding music with the same program we started spending all our time together and became friends right away'" said Maarten.

Over the next decade they began recording; and in 2006 they began recording under the moniker, Bingo Players. Their tracks started to resonate with the EDM crowds in America and abroad. Their songs— featuring buzzing, bouncing synthesizers, crunchy, guitar-like riffs reminiscent of the Chemical Brothers, and powerful, driving beats— are shaped by a memorable lyrical hook or a melody.
2009's "Devotion" utilizes the catchy vocal hook, and sets it against a funky infectious saxophone riff and syncopated backbeat. melody.
"Most of the time we'd just start with a melody. Then a song would just evolve," said Maarten of their songwriting process. "We can connect with a song if the melody is strong even though it can still be bare bones.We need to sing along or whistle along or to have an earworm, you know what I mean? Something that sticks in your head."

Their breakout hit "Cry (Just a Little)," featured a re-recording of the hook from a 1988 Brenda Russell song, "Piano in the Dark." With the memorable lyric looping around an ebullient melody, it became an instant crossover anthem.
"I was watching VH1 and I saw this 'Back to the 80s' program where they played this Brenda Russell song and I thought, 'Hey, this particular part of the song sounds really cool, maybe we could do something with it in our own style?"
Though they didn't start out as DJs, once the demand grew for them to play out live, they learned how to mix on CDJs. Soon, they became regulars on the EDM circuit, playing massive festivals, like Electric Daily Carnival, Tomorrowland, and Coachella.
"I think we started to become better producers once we started to DJ," he said, noting that they would bring new tunes on the road and play for a crowd to gauge their reaction

In between playing festivals and clubs around the world, the duo found the time to start their own label, Hysteria (a hat tip to Def Leppard, one of their favorite bands), releasing singles from Carl Tricks ("Mad Dash"), MAKJ ("Springen"), and Henry Fong ("Jump") as well as Bingo Players tunes
In 2013, they scored one of their biggest coups. An updated version of their 2011 track, "Rattle," titled, "Get Up" (Rattle)," with LA-based act, Far East Movement, rapping over a bouncy, catchy beat, became a instant hit. When they first played the tune back in 2011, Maarten and Paul didn't know if audiences liked it, but then, the single started to pick up steam around the world and slowly continued to grow.
It eventually charted in the Top Ten around the world including; Germany, Austria, France, and Australia (where it ended up going double Platinum), Gold in Canada, reaching the coveted #1 spot in the UK charts, and selling over 200,000 records in the U.S., reaching #5 on the dance charts. The success of the single, and the quirky, humorous video featuring ducks squaring off against hoodlums (which now has over 40 million views) helped propel Bingo Players high into the DJ Mag Top 100 list last year.
But in June 2013, at the height of their success, Paul suddenly fell ill. He was diagnosed with cancer. Everyone was shocked. Despite the prognosis, Paul remained optimistic.
In October, Paul took a turn for the worse and he passed away in December 2013. There was an outpouring of support from the EDM community with peers like Hardwell, Steve Aoki, Kaskade, Skrillex and Armin Van Buuren paying tribute on social media, at shows and in the press.
Maarten was stunned and didn't know what to do. But Paul's last wishes were for his best friend and his musical partner to keep making music.
"He always said to me, 'If you can find solace and continue what we started, please do so. Please continue the music. Carry on the Bingo Players flag,'" said Maarten.
"He wasn't sure if he could carry on. But, he said, "I took a holiday, took some time off to clear my head and think about things. I thought, "Yeah Paul's right. I should continue, and continue the name and continue his legacy".

After all, they have a library of finished tracks and ideas they worked on together that have yet to be released and Maarten can continue his and Paul's dream of making the music that they heard on the radio as kids. The scene might have gotten bigger, and the production might be made on something more sophisticated than ProTracker, but, says Maarten, "The vibe is still the same. People want to have a good time, come together, and experience the music." And Bingo Players live on