Girls Love DJ's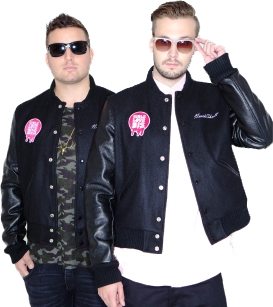 Girls Love DJs is an international DJ act that guarantees a mindblowing set that will even have the most experienced partycrowds begging for more. Itís not just an entertainment act: itís actually a show that leads a legacy.

What started out 10 years ago in the Supperclub as a small party slash get-together called GirlsLoveDJs, turned out to be exactly what Amsterdam nightlife was waiting for. The addictive energy from the crowd combined with the eclectic playfulness of the DJís created one of the craziest clubnights to ever hit The NetherlandsÖ and it didnít stop there.

Nowadays we host clubs all over the country and even across the border with GirlsLoveDJs events in Stockholm, Dubai, London, Barcelona and many other cities around the globe. To top that off we also have our own massive stages at world-renowned festivals like Amsterdam Open Air, Q-Day Festival and Valhalla in the RAI. All of these events are (co-)produced by Enter Dexter, the creative production company behind many great things in life. Add that all up and see why we can truly say that we Party all day and Party all night!
The reason we threw a party in the first place was to create pumping clubnights and events with a wide variety of musical styles. Music became much more electronic over the years, and so did we, but the original concept is still intact Ė you can play almost any type of music as long as itís sexy and basically impossible to stand still to. We can easily go from House and Electro to HipHop, Pop, Dubstep and back if all the tracks are right. This makes it very eclectic, but still very definable as one sound.
The vibe at our parties was so amazing, that we had no other choice than creating a DJ act that can bring the same celebration of life to clubs all around the world. Itís not just a DJ set, itís a show with soul, history and a handpicked tracklist that has a fine mix of popular, recognizable and undeniable hits, accompanied with exclusive bootlegs, remixes and our own Girls Love DJs originals. We truly love what we do, and we keep trying to find the balanced combination between something outrageously original and interestingly commercial.