DJ Erick E.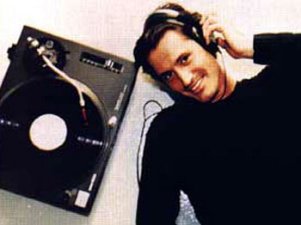 Erick's career as a dj started back in 1985 when he walked into a local discotheque in his hometown and boldly asked the dj there for a chance to mix some records. His talent was apparent. While working day time in a record shop he practised his skills for hours every day till he eventually was rewarded with his first dj residency alongside his friend and mentor Ulrik Saba (a.k.a. Jayh Samson).Like many dj's Erick mostly played hip-hop and rap music during the late 80's and was amongst the first pioneers to play the new breed of dance music later to be known as house music in all its varieties.

The base for Erick's fluent and often very creative mixing also lies in this period when he became the official 1990 DMC Dutch Mixing and Scratching Champion and represented Holland in the world finals in the London Royal Albert Hall. His career really took off from this point. He played as a club dj at Metropool/Palace (Zaandam), Waakzaamheid (Koog a/d Zaan), Bell's Club (Amstelveen) and started dance projects like "Massive" and "Heaven". Together with Olav Basoski he started the "Work" label (for Rhythm Records) and mixed some great compilations..
He produced several albums like Fresh Fruit, Strictly, Work, 3 DJ's in a box, RoXY Saturday Swet. In 1998 Erick E started his own record label 'One Star Recordings".As a resident DJ of the legendary "ROXY" in Amsterdam he made the Saturday night ("Swet") one of Holland's most popular club nights. Performances on the stages of large parties and festivals (Dance Valley, Extrema, Impulz outdoor) followed soon.

Erick also appeared at various prestigious clubs around the world like the legendary Haoman 17 in Jerusalem and the Oxa in Zurich. He also played Greece, Spain, the USA and Germany to name a few. Beside these gigs Erick has residencies at 'The Healers Boatparties' in Amsterdam, Club Stalker in Haarlem, More in Amsterdam and Nightlive in Maastricht.