Fedde le Gran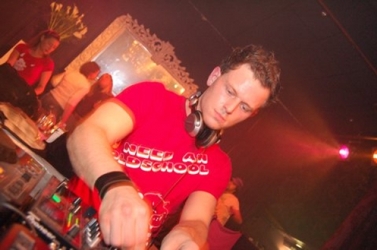 d
At an early age Fedde le Grand already had a healthy obsession for music. In 1994 he really got into house music when he heard the Dutch house legend Dimitri play in Fedde his home town Utrecht. From this day on he knew for sure that playing house music was his calling.

He started playing at local clubs in Utrecht, until he got an offer to spin at the Danssalon Eindhoven; one of Hollands finest clubs at the time. He fulfilled his residency there for two years. Where he played for the critical gay crowd who expected the very best of him every Sunday.

Fedde plays all over Holland at places like: Las palmas (Rotterdam) the It (Amsterdam) Escape (Amsterdam) the award winning love boat (Amsterdam) Vasquesz (Tilburg) and Extrema; one of Hollands finest event organisations. Fedde is co-promoter of the Sneakerz club nights, with monthly residencies at de Rechter (Eindhoven) and the trendy club Panama (Amsterdam).

Early 2005 Fedde was listed in the Dance top 30 with 4 tracks at the same time, Get this Feeling, Las Vegas, The Vibe and Electronic EP. Currently Fedde releases his tracks at Work records, Flamingo recordings and Sander Kleinenberg Little Mountain records. Releases on other labels are currently being planned.

Outside of Holland Fedde is spinning in France, Germany and Israels TLV where you can find him next to people like Tenaglia, Deep Dish and Victor Calderone just to name a few. Since 1998 Fedde le Grand has smashed almost every credible club in Holland and he is considered to be one of the most energetic and danceable DJ`s around. Fedde has also made a regular guest appearance at Radio 3FM`s leading `Dier Op Drie`.

Fedde le Grand is producing since 2001 but at the beginning of 2003 Fedde teamed up with Robbin M. to get production really started. They produced tracks together with Dutch DJ Erick E and have their own project called Sticky People.

In this short period of time they produced tracks for the Play Station 2 Game Cyclone Circus. And they produced with Erick E titles like Make u smile and Ya dont stop which can be found on Sander Kleinenbergs label Everybody. The vibe and Las Vegas are two tracks released on the established Dutch Work label. Remixes can be found on the Extrema label and also on Work.

So if you are a music freak keep your eye on this producer and turntable list because he will fill your heart and keep you going and coming back for more.