DJ Marco V.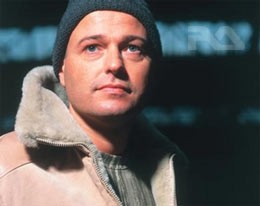 Dutchman Marco V started to spin records at the age of 14, three years before pitch controls were first introduced to turntables. By 1996 Marco was installed as the resident of ?De Danssalon`, the biggest club in Eindhoven, presenting him with the opportunity to showcase his undoubted talents to the rest of his country.

`De Danssalon` soon became the most renowned Friday night in Holland and shortly after Marco had started his residency he met his producing partner Benjamin Bates. Marco and Benjamin began producing tracks together and it was through this art form that Marco was given the opportunity to have his talents acknowledged on the worldwide stage.

Marco has since performed at two of the biggest events in Holland: Innercity at the Amsterdam RAI and Sensation at the Amsterdam ArenA. Having mixed and compiled the ?Live At Innercity` compilation and produced ?In Charge` and ?Godd` the respective theme songs for Innercity 2000 and 2001, Marco V has reached cult status in his home country.

It was with the release of the V.ision series on ID&T in 2001, that Marco hit the big time. V.ision Phase 02, featuring ?Indicator` and ?Certainly`, broke Marco to the rest of the world and it was promptly snapped up by Tall Paul`s Duty Free label for a full release in the U.K. Marco is now subjected to an unrelenting worldwide demand for his DJ sets and remixes, having recently been invited to remix one of the greatest dance tracks of all time: The Future Sound Of London`s ?Papua Nu Guinea
.
Winning performances in the UK at Godskitchen and Gatecrasher have helped to elevate Marco`s popularity and his releases are now awaited as eagerly as those of the world`s most celebrated producers and DJs.

Marco has the extreme talents and unique ability to lead the forefront of the tech trance movement; producing and spinning classy, hard edged dance music, set to stand the test of time. His style appeals to and compels followers of techno, trance and even hard house, transcending the politics and dogma that has polluted some sectors of the dance music scene.

Marco`s relentless hard work will culminate this year with the release of a double CD album titled Con:Fusion. The first is a studio album while CD2 features a live turntable mix including unreleased tracks not present on CD1
Set for a UK release in Autumn 2002, ?Con:Fusion` is sure to propel
Marco V into the realms of DJ superstardom.