Eva Simons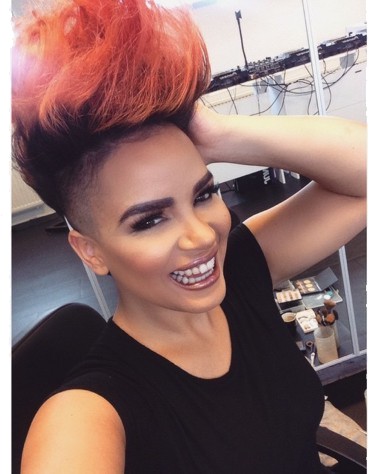 Eva Simons has been playing music for most of her life, but it wasn't until she wrote and featured on the Afrojack ft Eva Simons breakthrough single "Take Over Control", that she really found her voice. "That was the moment where everything shifted," Eva says.
No kidding. Since its release 3 summers ago "Take Over Control," has become a massive global dance hit, racking up over a million downloads in the US alone, and over 30 million views on YouTube. Since then, Simons has signed a deal with Interscope Records, collaborated with the likes of will.i.am, Chris Brown, LMFAO, and Zedd.
As well as touring with LMFAO and the Far East Movement at Arenas across the states, she was also one of the headliners at the recent US Identity Tour. She has performed at, and continues to be in huge demand at venues across the four corners of the globe. On top of this, her collaboration with Will-i-Am, on the 2012 single 'This Is Love', as well as achieving top 10 status across European pop charts, also went to #1 in 4 key European territories, including the UK, France, Holland and Belgium, further building her rapidly growing global profile. All this whilst pulling together tracks for her forthcoming US solo debut album.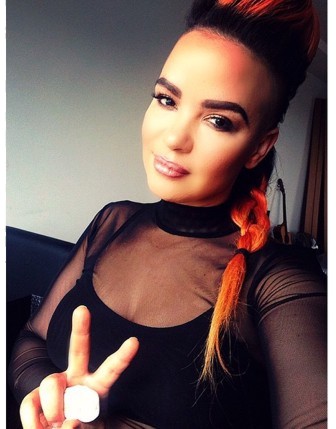 She has also made notable US TV appearances on The Letterman Show, and Americas Got Talent. As if this wasn't enough, as well as gaining a BMI Award, Eva also received a nomination for the 2012 MTV EMA's, in the 'Best Dutch Act' category, and won Holland's radio 538 Best Pop Female. award.
In 2013, she received a US Certified Platinum Award for sales in excess of 1 million downloads, for her co-penned collaboration with Afrojack, on 'Take Over Control'. In addition, yet another nomination, this time for a radio 3fm award. On top of this, she has been named as one of Pepsi's emerging artist, featured in a commercial for Pepsi, and is scheduled to be an opening act for Beyonce's World Tour!. All this in an eventful couple of years to say the least. With her global brand and awareness building everyday, there is plenty on the cards in the not too distant future for the vibrant Ms Simons indeed!. Watch this space closely!!.
It's been a whirlwind rise indeed, but Simons is ready; she's been preparing for this all her life.
Born and raised in Amsterdam, Eva's parents are both musicians. "I had kind of a spoiled start," she jokes. "We had a piano in our living room." The family record collection was rich with selections from every genre – jazz, Motown, rock, pop – but Simons first exposure to playing music came via classical piano. "I was always playing around on the piano by ear, so my mom was finally like, why don't you take lessons?." Like most five-year-old kids, Simons sometimes found the rigor of classical piano kind of mind numbing, but it also shaped her nascent songwriting brain. "Writing songs can feel like gambling in Vegas – you feel like you're guessing," she says, laughing. "But because of my training, I understand technically why certain melodies can capture you. In house music, a lot of the really big songs are heavily influenced by classical music. The melodies, they're euphoric, they put you in a trance. You can kind of feel that stillness inside of you, while the BPM is at 128 you know?"
Eva's free spiritedness was welcome at home but not so much at school. "I was just weird – some girl who played classical piano and wore Nike Air Max sneakers," she recalls. "I was always bullied. I just didn't make sense to people." The struggle to fit in felt like a lost cause, and Simons heroes became fellow iconoclastic eccentrics like Grace Jones.
At sixteen Eva gained acceptance to the Amsterdam Conservatory ; she was by far the youngest student there but she finally felt at home. "I just wanted to make music," Eva recalls.
During school and in the years that followed, Eva worked like crazy, keeping in mind the lesson her mom taught her: "it's great to have a voice, but if you want to go into the music business you have to remember it's a business." But in her eagerness to get herself to the industry, she lost track of who she really is as an artist. "I was in a band and I was doing projects and deals, background singing, that kind of thing," she recalls. "But I never got the big shot, because I looked too far away from myself I think. I was looking for other people to tell me how to be me, and of course that's never going to work."
Not anymore. When she worked with will.i.am on his recent single "This Is Love," Simons took that sense of self-empowerment into the studio. "Even when Will's working in a big studio, he sits in one small corner so that he can make it his own," Eva recalls. "He knew that I needed the same thing so after he first played me the beat, I took it and started vibing in my hotel room. I sent back what I did and he was like, "I'm going to do this as my single." The same sense of intimate self-expression powers the tracks on Simons debut. The propulsive banger "Renegade" is an early favorite, as is the biting "I Don't Like You," which she recorded in Italy with her writing partner, and Benny Benassi. "One day I was kind of pissed off with someone, and I took the attitude to work with me!. Something quickly picked up upon by my writing partner, " Eva recalls. "When something annoys me, I can't hold it in, and so you can hear my emotions in the vocals on that track."
As Eva looks forward to the future, she's mostly feeling grateful for the past, and the lessons she learned on the path that got her here. "When you stop trying to do what other people want, it's scary because there's no model for being you," she says. "It's the scariest thing in the world, but then once you start doing it, it becomes the coolest thing in the world. When I started working on my album I was thinking, okay what do I really have to say? I'm trying to make sure the songs i perform, maintain an honesty, that tell stories we all go through, and can relate to ... but with a hot beat."